44 Magnificent Quotes By The World's Most Successful Billionaires
Enter the minds of 40 top Billionaires from around the world and learn how the top 1% are able to reach success and grow their bank accounts to the 9 digit mark.
From Bill Gates to Mukesh Ambani, these billionaire quotes are priceless for anyone who aspires to be successful.
I hope you find massive inspiration from this collection of billionaire quotes.
Inspirational Quotes By Billionaires
:
Bill Gates
Business Magnate, Investor & Philanthropist
"It's fine to celebrate success but it is more important to heed the lessons of failure."
Donald Trump
American Business Magnate, Investor & TV Personality
"Part of being a winner is knowing when enough is enough. Sometimes you have to give up the fight and walk away, and move on to something that's more productive."
Cyril Ramaphosa
South African Politician & Businessman
''No action is too small when it comes to changing the world… I'm inspired every time I meet an entrepreneur who is succeeding against all odds''.

J. Paul Getty
Founder of Getty Oil Company
"Formula for success: rise early, work hard, strike oil."
Li Ka-Shing
Hong Kong Business Magnate & Philanthropist
"Vision is perhaps our greatest strength… it has kept us alive to the power and continuity of thought through the centuries, it makes us peer into the future and lends shape to the unknown."
Andrew Carnegie
Steel Magnate
"As I grow older, I pay less attention to what men say. I just watch what they do."
Oprah Winfrey
Talk Show Host, Producer & Philanthropist
"What other people label or might try to call failure, I have learned is just God's way of pointing you in a new direction"
Eike Batista
Brazilian Business Magnate
"Don't think you are unstoppable or foolproof. Don't think that the only way your business will work is through perfection. Don't aim for perfection. Aim for success."
Sheldon Adelson
American Business Magnate
"For me, businesses are like buses. You stand on a corner and you don't like where the first bus is going? Wait ten minutes and take another. Don't like that one? They'll just keep coming. There's no end to buses or businesses."
Tony Hsieh
Founder of Zappos
"Have fun. The game is a lot more enjoyable when you're trying to do more than just make money."

Henry Ford
Founder of Ford Motors
"If you think you can do a thing or think you can't do a thing, you're right."

Jeff Bezos
Founder of Amazon
"If you never want to be criticized, for goodness' sake don't do anything new."
Lakshmi Mittal
Indian Steel Magnate
"Hard work certainly goes a long way. These days a lot of people work hard, so you have to make sure you work even harder and really dedicate yourself to what you are doing and setting out to achieve."
John D Rockefeller
Founder of  the Standard Oil Company & Philanthropist
"If you want to succeed you should strike out on new paths, rather than travel the worn paths of accepted success."
Michael Bloomberg
Mayor of New York, Investor & Entrepreneur
"Getting the job done has been the basis for the success my company has achieved."
Steve Jobs
Founder of Apple
"Don't let the noise of others' opinions drown out your own inner voice. And most important, have the courage to follow your heart and intuition."
Mark Zuckerberg
Founder & CEO of Facebook
"The biggest risk is not taking any risk… In a world that changing really quickly, the only strategy that is guaranteed to fail is not taking risks."
Stefan Persson
Founder of H&M
"Loyalty is not won by being first. It is won by being best."
Chuck Feeney
Businessman & Philanthropist
"There has to be a balance in life. A balance of business, family, and the opportunity to learn and teach."

Azim Premji
Indian Businessman & Philanthropist
"If people are not laughing at your goals, your goals are too small."
Richard Branson
Founder of Virgin
"A business has to be involving, it has to be fun, and it has to exercise your creative instincts."
Ted Turner
American Media Mogul
"You can never quit. Winners never quit, and quitters never win."
Billionaire Shark Tank Investor & Owner of The Dallas Mavericks
"Sweat equity is the most valuable equity there is. Know your business and industry better than anyone else in the world. Love what you do or don't do it."
Clive Palmer
Australian Businessman & Politician
"I realised that in a lot of failures, there is a lot of opportunities."
Ingvar Kamprad
Founder of IKEA
"The most dangerous poison is the feeling of achievement. The antidote is to every evening think what can be done better tomorrow."
Elon Musk
Founder of PayPal, Tesla Motors & SpaceX
"I think that's the single best piece of advice: constantly think about how you could be doing things better and questioning yourself."
Isabel dos Santos
Angolan Investor
"If you are hardworking and determined, you will make it and that's the bottom line. I don't believe in an easy way through''.

Michael Dell
Founder of Dell Computers
"Whether you've found your calling, or if you're still searching, passion should be the fire that drives your life's work."
Al-Waleed bin Talal
Saudi Arabian Businessman & Investor
"If I'm going to do something, I do it spectacularly or I don't do it at all."
Carlos Slim Helu
Mexican Business Magnate & Philanthropist
"When there is a crisis, that's when some are interested in getting out and that's when we are interested in getting in."
Sam Walton
Co-Founder of Walmart
"High expectations are the key to everything."
Bernard Arnault
Founder of Louis Vuitton, Moet & Hennessy
"I think in business, you have to learn to be patient. Maybe I'm not very patient myself. But I think that I've learned the most is be able to wait for something and get it when it's the right time."
Aristotle Onassis
Shipping Magnate
"After a certain point, money is meaningless. It ceases to be the goal. The game is what counts."

H. Ross Perot
American Businessman
"Most people give up just when they're about to achieve success. They quit on the one yard line. They give up at the last minute of the game one foot from a winning touchdown."
Stephen Saad
South African Entrepreneur
"In Life, you don't get anywhere or do anything you hope to without some sort of sacrifice''.
Mukesh Ambani
Indian Business Magnate
"I think that our fundamental belief is that for us growth is a way of life and we have to grow at all times."
Larry Ellison
Founder of Oracle
"When you innovate, you've got to be prepared for everyone telling you you're nuts."
Sara Blakely
Founder of Spanx
"Failure is not the outcome – failure is not trying. Don't be afraid to fail."
Tyler Perry
Film Producer/Actor
"I've never chased money. It's always been about what I can do to motivate and inspire people."
Nick Woodman
GoPro Founder
"I feel like in a world where we all try to figure out our place and our purpose here, your passions are one of your most obvious guides."
Bernard Arnault
CEO of LVMH
"Money is just a consequence. I always say to my team, 'Don't worry too much about profitability. If you do your job well, the profitability will come."
Warren Buffet
CEO of Berkshire Hathaway
"It's better to hang out with people better than you. Pick out associates whose behavior is better than yours and you'll drift in that direction."
Charles Koch
CEO of Koch Industries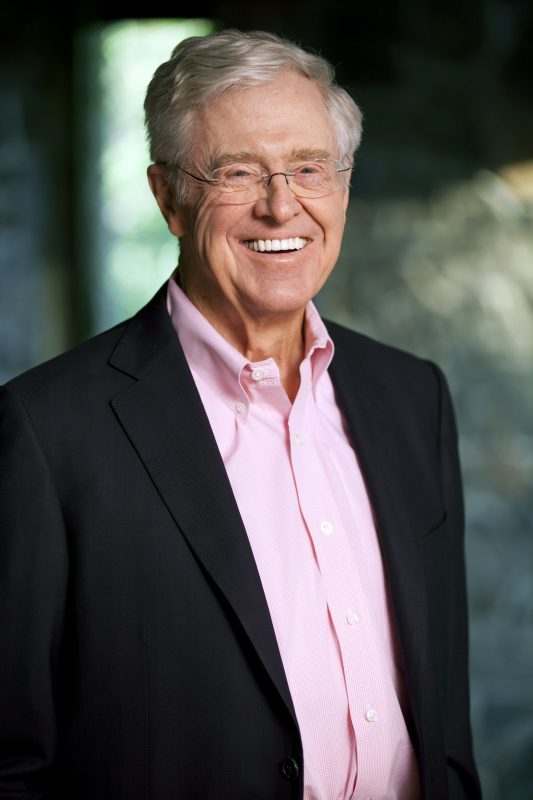 "People should only profit to the extent they make other peoples lives better."
Amancio Ortega
Founder of Inditex
"The customer has always driven the business model."
Which one of these quotes is your favorite and why? Share with us below!
6 Inspiring Quotes From Lucille Ball That Will Motivate You to Stand Out and Reach for the Stars
The original "Queen of Comedy" Lucille "Lucy" Ball, continues to be an icon of fiery sass and humor for every generation. Her timeless comedic talent still sets the standard for those desiring to follow in her celebrated entertainment footsteps.

Here are six inspiring quotes from her that will motivate you to stand out from the crowd and never give up on your dreams:

1. "One of the things I learned the hard way, was that it doesn't pay to get discouraged. Keeping busy and making optimism a way of life can restore your faith in yourself."
In business and our personal lives, we are bombarded daily by outward criticism and inward self-doubt. In order to realise the success we strive for and attain the goals we hope to achieve, it's important to practice a strong positive outlook.

Although Ball was known for being an inherently shy girl, when she was 15 years old, she convinced her mom to allow her to attend New York Drama School. The administrator of the school, unable to see the talent hidden behind the shyness, wrote to her mother telling her not to "waste her money and the school's time with this shy, awkward young lady."

Refusing to be deterred by the shortsighted criticism, Ball dug in her heels, overcame her shyness, and went on to become the talented comedic actress and icon we know and love today. Just imagine how unfortunate it would have been if she had taken the negative criticism to heart and decided to give up her passion.

2. "Luck? I don't know anything about luck. I've never banked on it and I'm afraid of people who do. Luck to me is something else: Hard work—and realising what is opportunity and what isn't."
Today, we are very much conditioned to expect instant gratification in all areas of life. It's important to remember, however, that true personal and professional success is achieved through tenacity and hard work. Very seldom does "luck" play a substantial role in building a solid and promising future.

Few people may realise that beyond the laughter and crazy shenanigans that Ball is so well known for, she was a trailblazing businesswoman who mapped out her professional path and keenly took advantage of opportunities that came her way.

Behind the scenes, she was co-creator, owner, and partner of Desilu Productions with her husband, Desi Arnaz. I Love Lucy was the first real sitcom developed by a husband and wife team, and under Desilu Studios, the show pioneered the multi-camera shot and filmed in front of a live audience—something no one else was doing at the time.
Being a female owner of a film production company in the 1960s was unprecedented. But, Ball didn't stop there. Instead, she would eventually buy out Desi and become the first female CEO of a major television and movie production company. Her hard work and perseverance created a legacy to last for generations.

3. "I'd rather regret the things I have done than the things that I haven't."
Regrets are a fact of life both personally and professionally. However, most of us would probably admit that we learned some valuable things about ourselves from past mistakes and mishaps. Most would agree that our biggest regrets are related to the opportunities and experiences that we didn't seize when we had the chance.

Ball's career in the entertainment world was full of various ups and downs that included many B movies and lackluster performances. However, she continued to forge ahead learning from each and every experience. She was forty years old when she finally hit her stride and began her journey with I Love Lucy. Ball didn't let the fact that Hollywood considered her to be "old" to stop her from fulfilling her dreams.

Instead of letting the long road of disappointments and closed doors discourage her, Ball refused to give up and found a way to create her own destiny and achieve the success that she had worked so hard for.

4. "I dyed my hair this crazy red to bid for attention. It has become a trademark, and I've got to keep it this way."
We live in a culture where most of us just want to fit in. There is a pressure to conform to a set of expectations in both our professional and personal lives. However, it's often when we take a risk to set ourselves apart, that doors of opportunities and experiences open for us.

For example, Ball's natural hair colour was a light to medium brown with reddish tones. Early in her career, she bleached it blonde in hopes of being able to compete with the plethora of bombshell blondes of the era. She eventually realised, however, she needed to stand out, not blend in!

In a past interview, Ball is quoted stating, "Not being a beauty, I hated any part in a picture which depended on beauty. I resented work where looks were that important. There are so many glamour girls that I felt it was silly for me to try to compete with them."

Dyeing her natural brown hair the colour red was one of the greatest risks Ball took early in her career, but it became one of the late comedian's most beautiful physical features that helped her stand out and succeed in Hollywood. She shared, "I had to learn to concentrate on developing my personality—to have an individual approach. The way you feel about yourself has a lot to do with the impression you make."

5. "The more things you do, the more you can do."
We should never stop striving to learn new skills and grow in knowledge. Taking the steps to constantly evolve in our understanding of our professional and personal life—as well as the world around us—helps build a firm foundation for our present and future.

Ball was a true pioneer for the women of her time. She was not afraid to tackle new things or learn more about the production and business side of her career even though she was encroaching on a man's world at the time. She knew that any knowledge she gained about the entertainment business would help ensure her future success.

For example, behind the scenes, Ball was an integral part of the business operations of Desilu Productions. She was one of the final voices in all decisions made regarding the show and the production company. And it didn't stop there. In front of the camera, she portrayed a determined woman diligently trying to work outside of the home in various careers while still tackling the responsibilities of being a housewife and a mother. To put it simply, she just wasn't scared to try something new.

It's important to not let fear of failure, or the unknown, deter us from taking chances to break the mould and step out of our comfort zone. The possibilities for growth, success, and achievement are endless.

6. "Love yourself first and everything else falls into line. You really have to love yourself to get anything done in this world."
It's quite profound how much we can learn from the fortitude and spunk exuded from Lucille Ball, the "Queen of Comedy." As we've seen through these quotes, Ball refused to let others dictate who she would become or what she would achieve. Instead, she had a firm grasp on her own self-worth and was determined to forge ahead to fulfill her dreams.

She demonstrated that self-confidence and inner strength are vital to professional and personal success—a lesson that we would all be wise to remember.

Which one of the above Lucille Ball quotes was your favorite and why? Share your thoughts with us below!